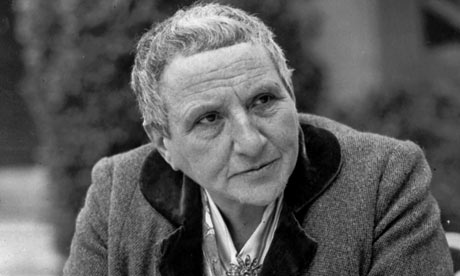 one of her best lines is of course her hairline!
"...when Gertrude Stein wrote the poems called
Before the Flowers of Friendship Faded Friendship Faded
she began writing them as translations of a group of poems in French by her friend Georges Hugnet. They are far from being literal translations, even in the beginning, but they take their point of departure from his poems, and they remained '
the poems he would have written if he had written them.
'"
-Thornton Wilder in his essay on G.S. "Four in America."